Insights
Restructured Dietikon Power plant
Hydropower in harmony with nature
© Elektrizitätswerke des Kantons Zürich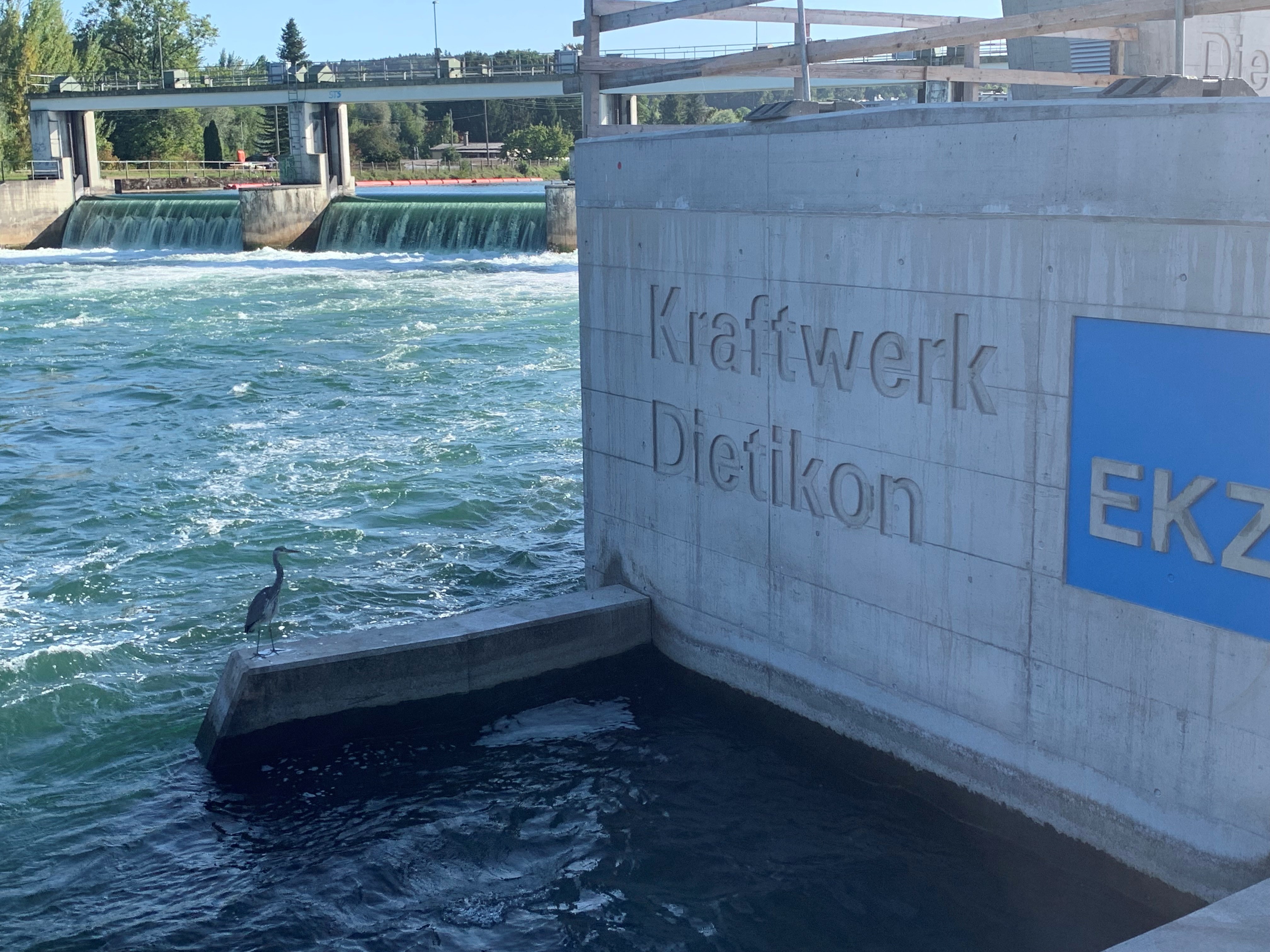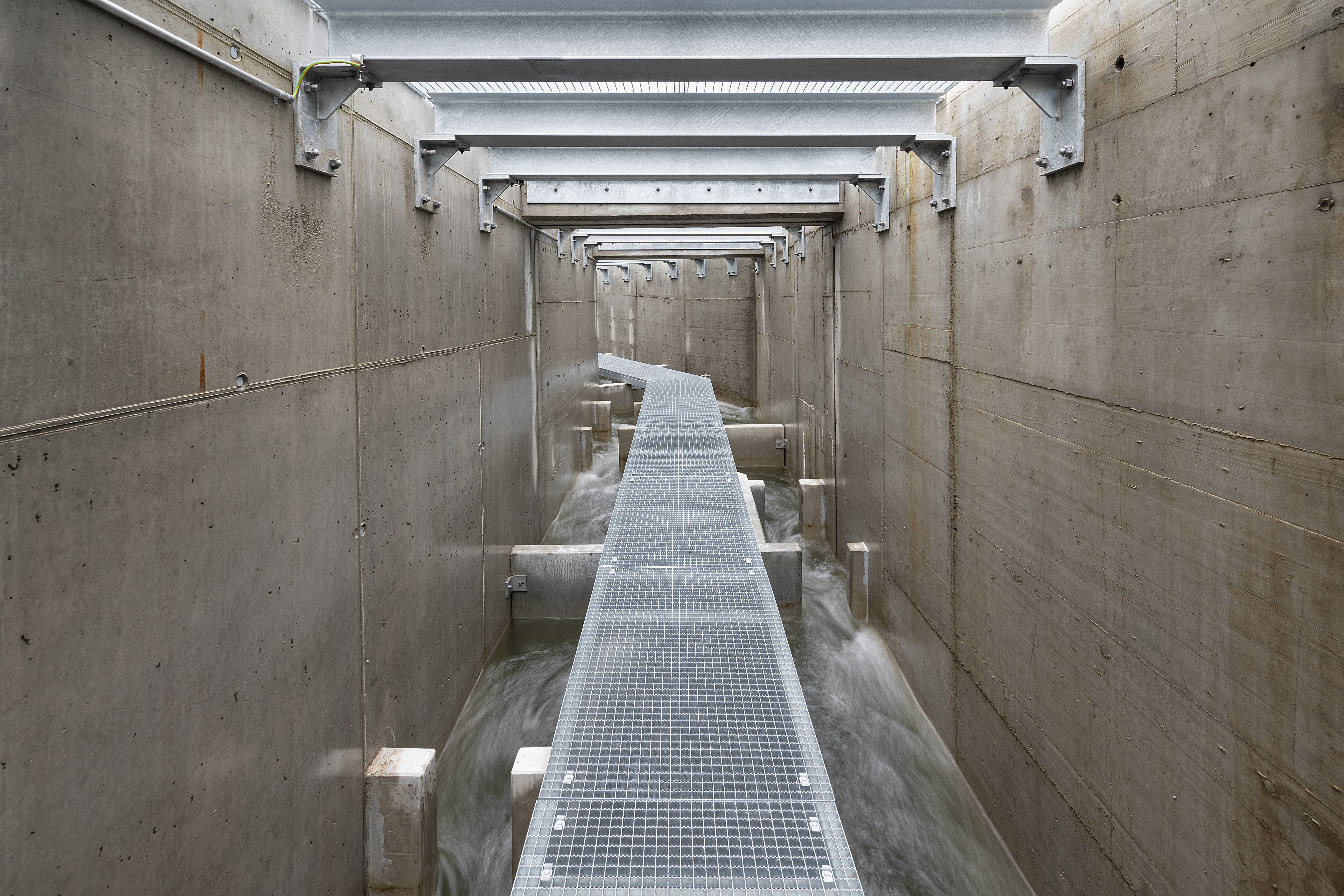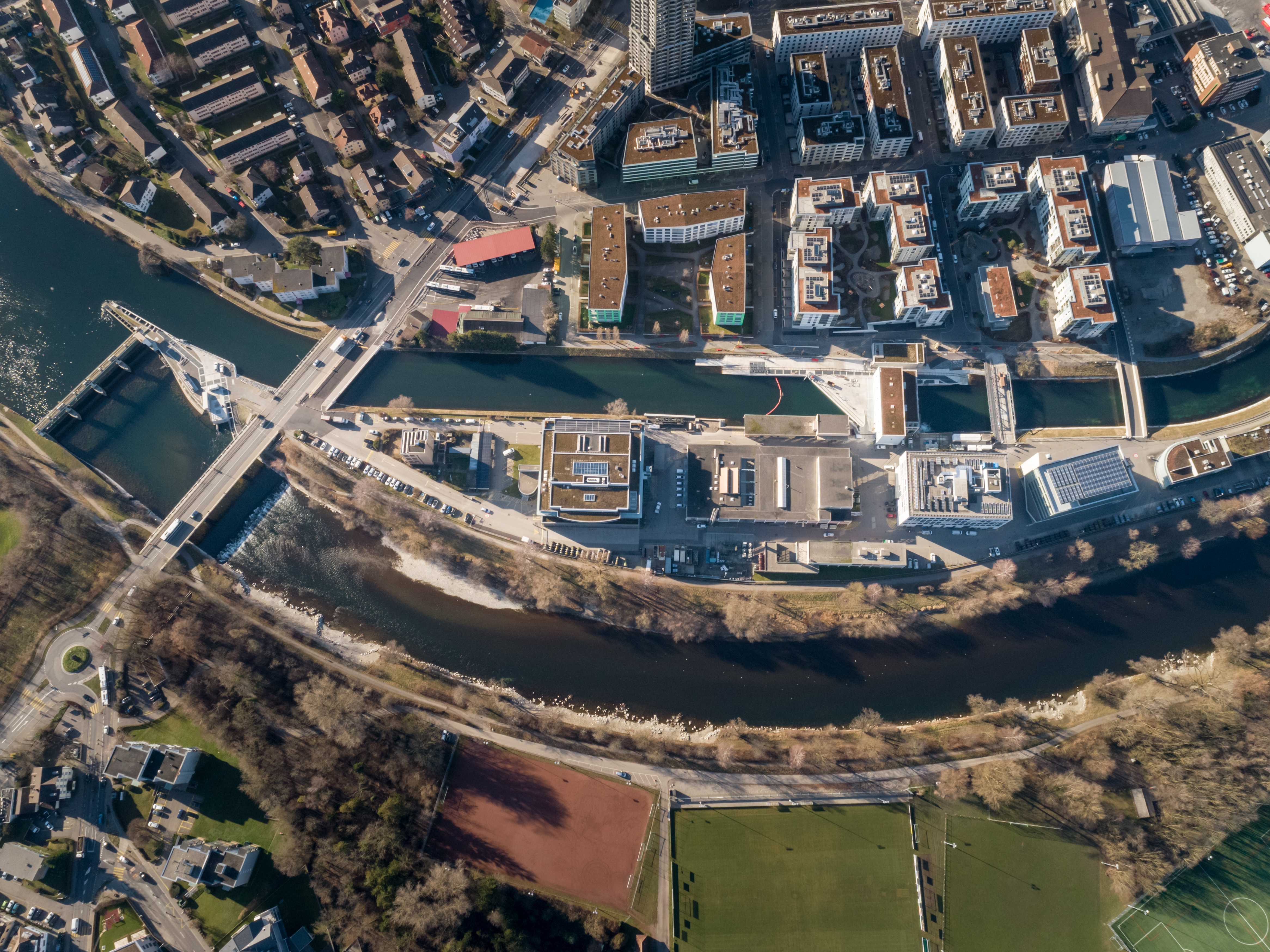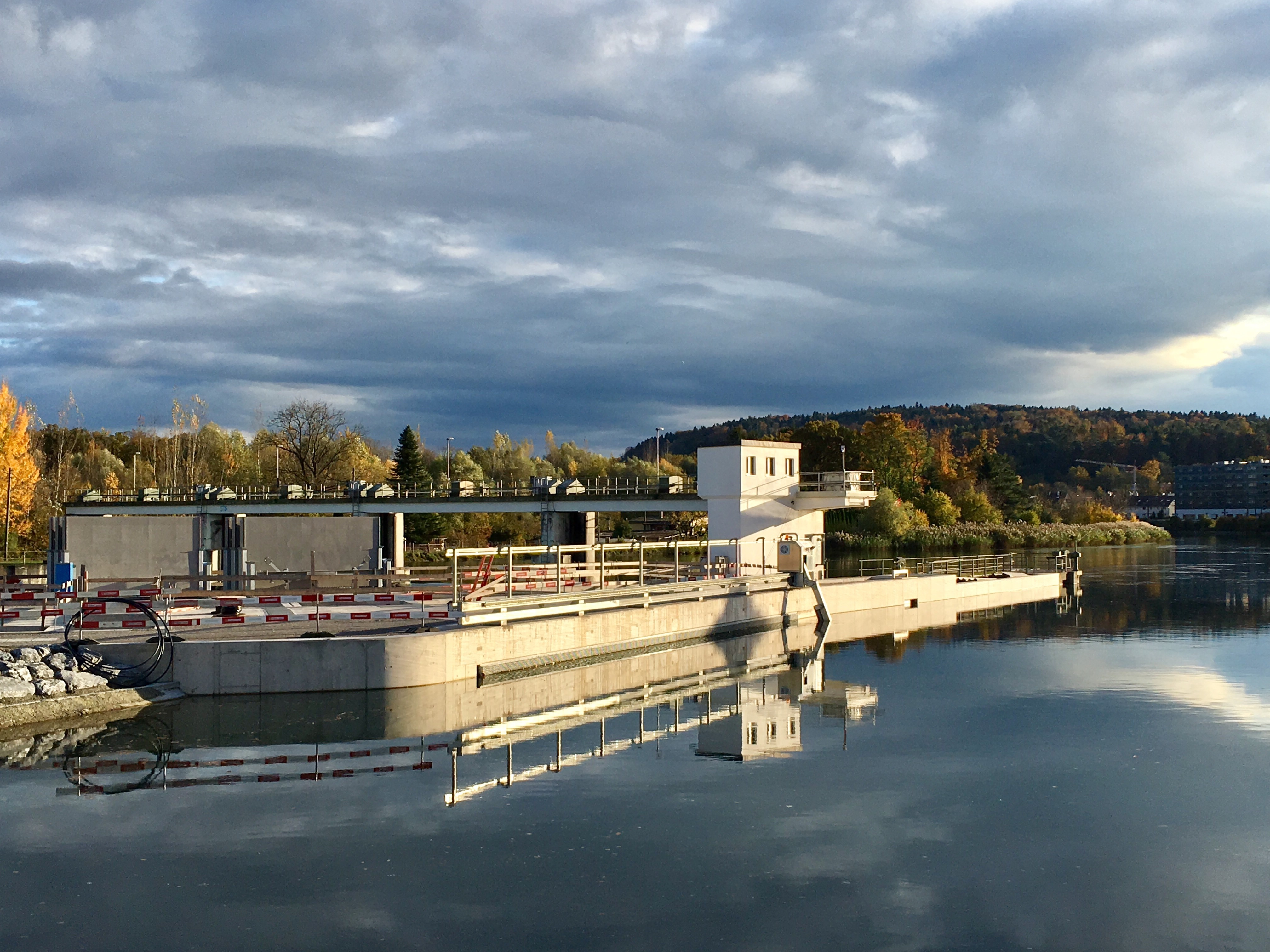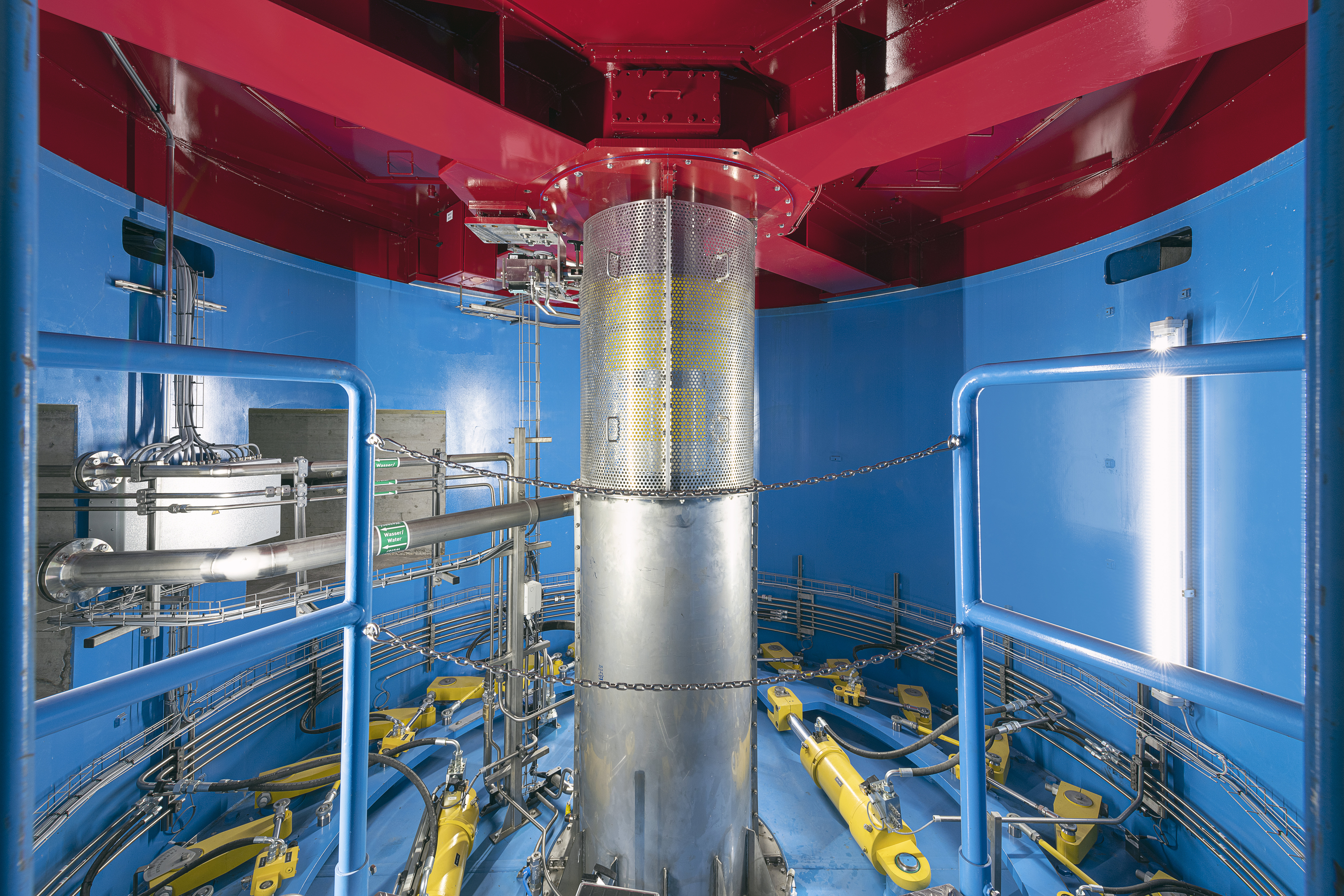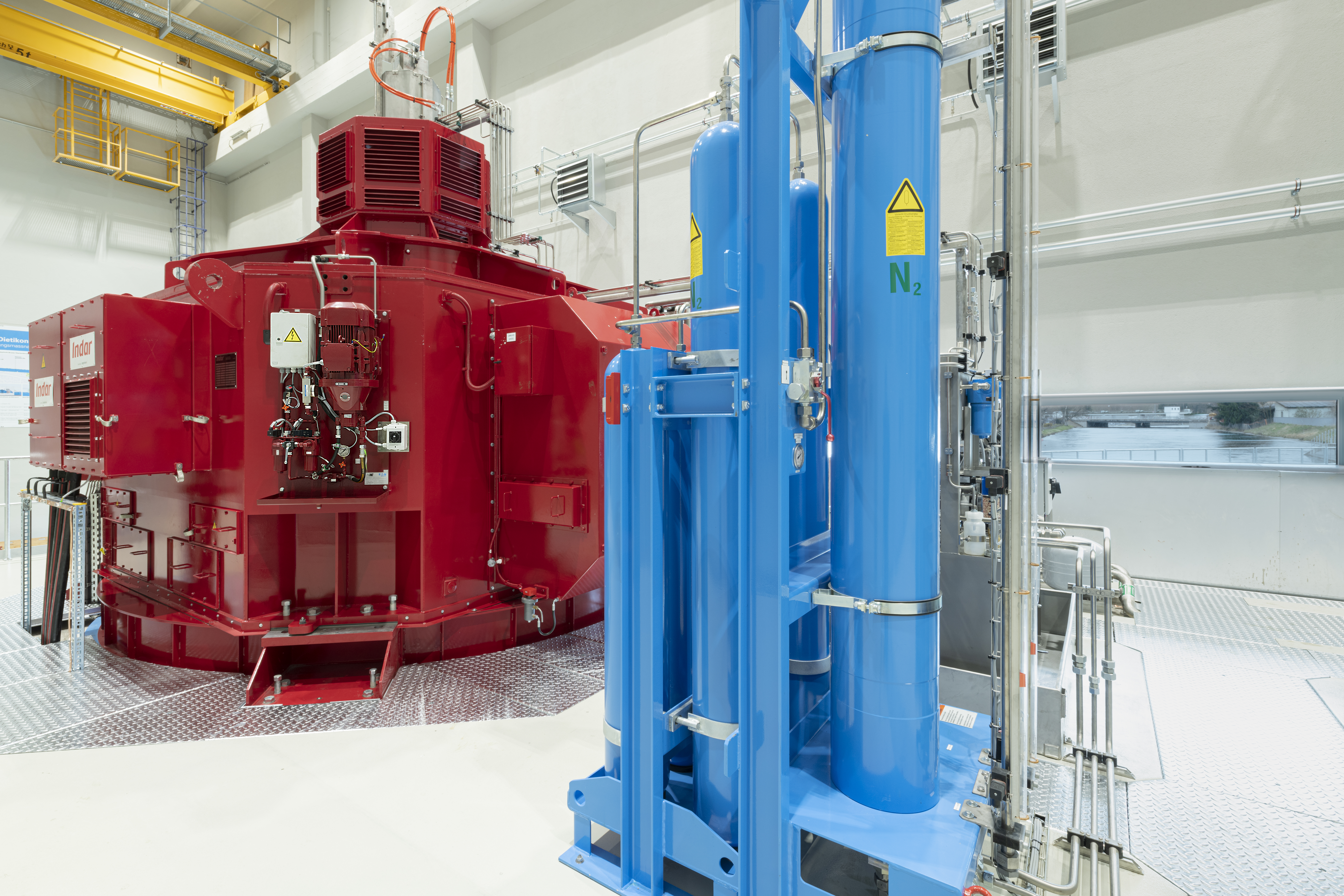 «The new Dietikon power plant produces renewable energy supplying 4500 households with sustainable electricity. It improves the natural habitats on the river Limmat and restores fish migration. In addition, a community recreational area was created.»
As part of the concession renewal of the Electricity Works Canton Zürich (EKZ), Lombardi renovated the existing main power plant and built a new ecological discharge power plant. Numerous measures for nature conservation and fish protection were implemented. The trash rack with horizontal bars, installed especially for the fishway, is currently the largest in the German-speaking region. The newly created nature recreation area gives access to the waterside, inviting people to swim and relax.
The river Limmat in Dietikon is habitat to more than 20 different fish species. Free migration of fish is crucial for the sustainable fostering of aquatic fauna diversity.
In autumn 2017, the Canton of Zurich granted the building permit for the renewal of the concession for the historic Dietikon diversion power plant for another 60 years. The requirement for free fish migration was a major planning challenge for Lombardi.
As the Overall Planner, Lombardi was responsible for the conversion of the main power plant, for the construction of the new ecological discharge power plant and for compliance with the environmental requirements.
Since autumn 2019, the restructured Dietikon main power plant and the new ecological discharge power plant have been generating around 20 million kilowatt hours of electricity per year, enough to supply 4500 households with renewable energy. The restructured power plant delivers about 18 percent more renewable electricity. The built-in 200-square-metre trash rack with horizontal bars, serving the fishway, one of the largest in the German-speaking region, guides fish past the turbines to the bypass. A bar spacing of only 2 cm prevents smaller fish from getting caught in the turbine.
The Dietikon Project is a prime example of how investments in increasing renewable electricity production help generate living spaces with ecologically improved quality of life that have positive and sustainable effects on people, on animals and nature.
Competences
---
Surface and underground powerhouses
Hydraulic tunnels and shafts
Penstocks and steel lining
Hydromechanical equipment
Electromechanical equipment
Balance of Plant
Dams and retention structures
Water transfer systems and pumping stations
Green Energy
Urban drainage
River engineering
Irrigation schemes
Hydrology and watershed modelling
Geo-Engineering
Monitoring
Dam safety assessment 
Engineering Expert Witness and Advisory Service
Sustainability & Life Cycle Management Advisory
Environmental Impact Analyses
20
million kilowatt hours of annual electricity generation
4500
The number of households that can be supplied
35
Number of basins used for the fishway
Lat: 47.4066225
Lng: 8.4086932
Dietikon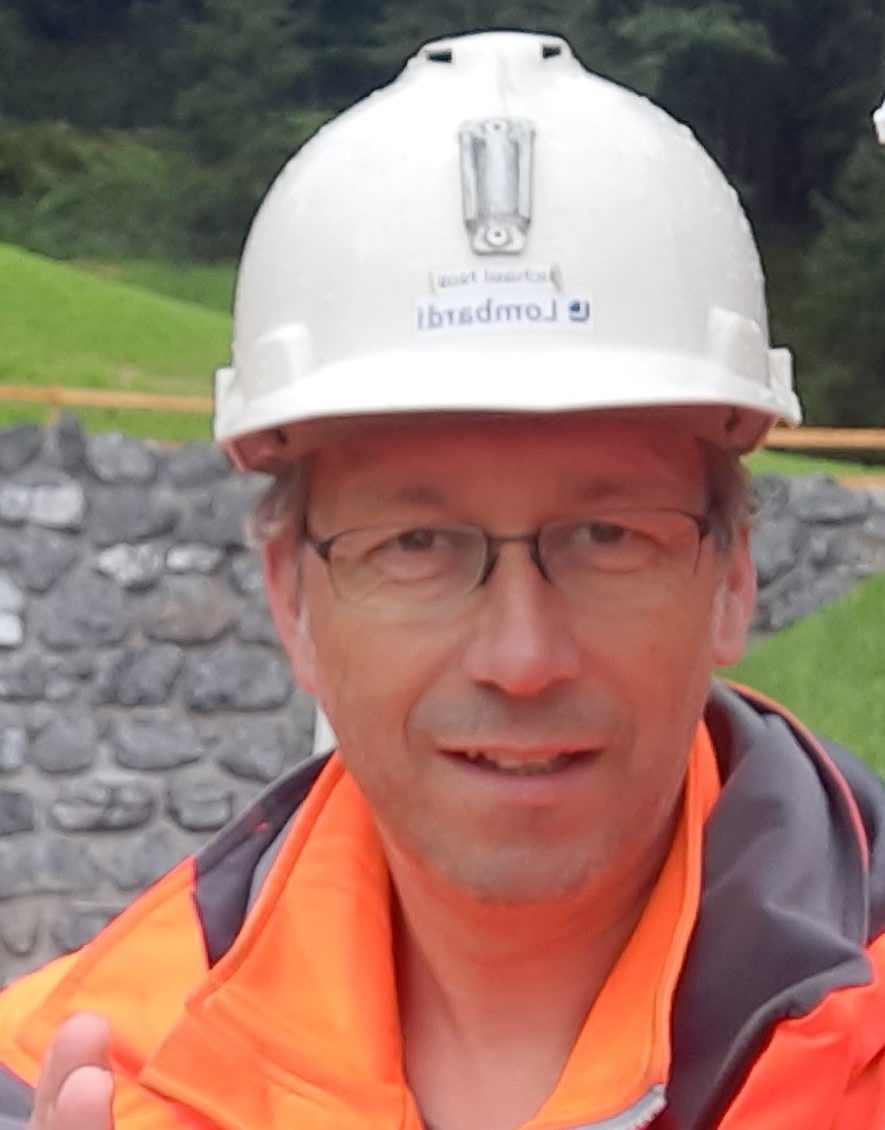 «The teamwork here in Dietikon was truly remarkable. Everyone always tried to find pragmatic solutions through short decision-making processes. That's how we made good progress and people enjoyed going to the construction site. We had fun working on such a challenging and sustainable project.» Michael Noll, Head Construction Manager